Interview: "Interrupting a Crisis" with Georgina Cramond/RIBS
There's a scene in Kenneth Lonergan's Manchester By The Sea, where teenager Patrick (Lucas Hedges, in an Oscar-nominated role) goes to the kitchen for a late night snack. It's such a mundane activity, one that usually doesn't inspire much worry. But that's the thing, about panic attacks, isn't it? You don't see it coming, but when it shoves you into the water, you feel like you can't seem to swim back to the surface. Patrick freezes, overwhelmed with fear, and the feeling of losing control. His heart pounds, he starts shaking, he finds it difficult to breathe. "Something is wrong with me" he tells his uncle as he weeps. He doesn't know what to do.
"Interrupting A Crisis", an upcoming play by Perth playwright and singer-songwriter Georgina Cramond (aka RIBS), centers around moments like this, as well as the anxiety many people experience in their lives. We got a chance to speak with her in the lead up to her show.
Howie: Why don't you just start by telling us what your play is about?
Georgina: Basically, It's a true story about when I was going through these issues with my mental health. I was having these "build ups" of panic attacks - these symptoms of anxiety that I didn't know how to deal with at the time. One of the ways that I coped with my anxiety was to write songs. So the show is about how using music, and speaking out about what was happening to me, kind of helped me to navigate through my anxiety. It's a show that's about celebrating being open about the struggles you are through.
So, this is like one woman show?
G: Yes, just me just me telling stories and singing songs.
You mentioned that it is based on a true story of a point in time of your life. Do you ever feel, I guess, anxious about being too honest about your own life on stage?
G: Yeah, totally. I feel scared every time I do it in front of a new person, I get really nervous, but I think I also believe that it's an important story, and it's beyond just me. I feel like a lot of people have gone through the same kind of thing, and struggle with mental health. I think that even though it's hard for me to talk about it, the value in the fact that I can reach others by sharing my story is why I really like what I do. To show people that they're not alone in what they're feeling. Even though it's really personal, I hope that other people can relate to the show as well. So, I think that weighing up against the scariness of telling these personal stories, the pros definitely make them worth telling in the end.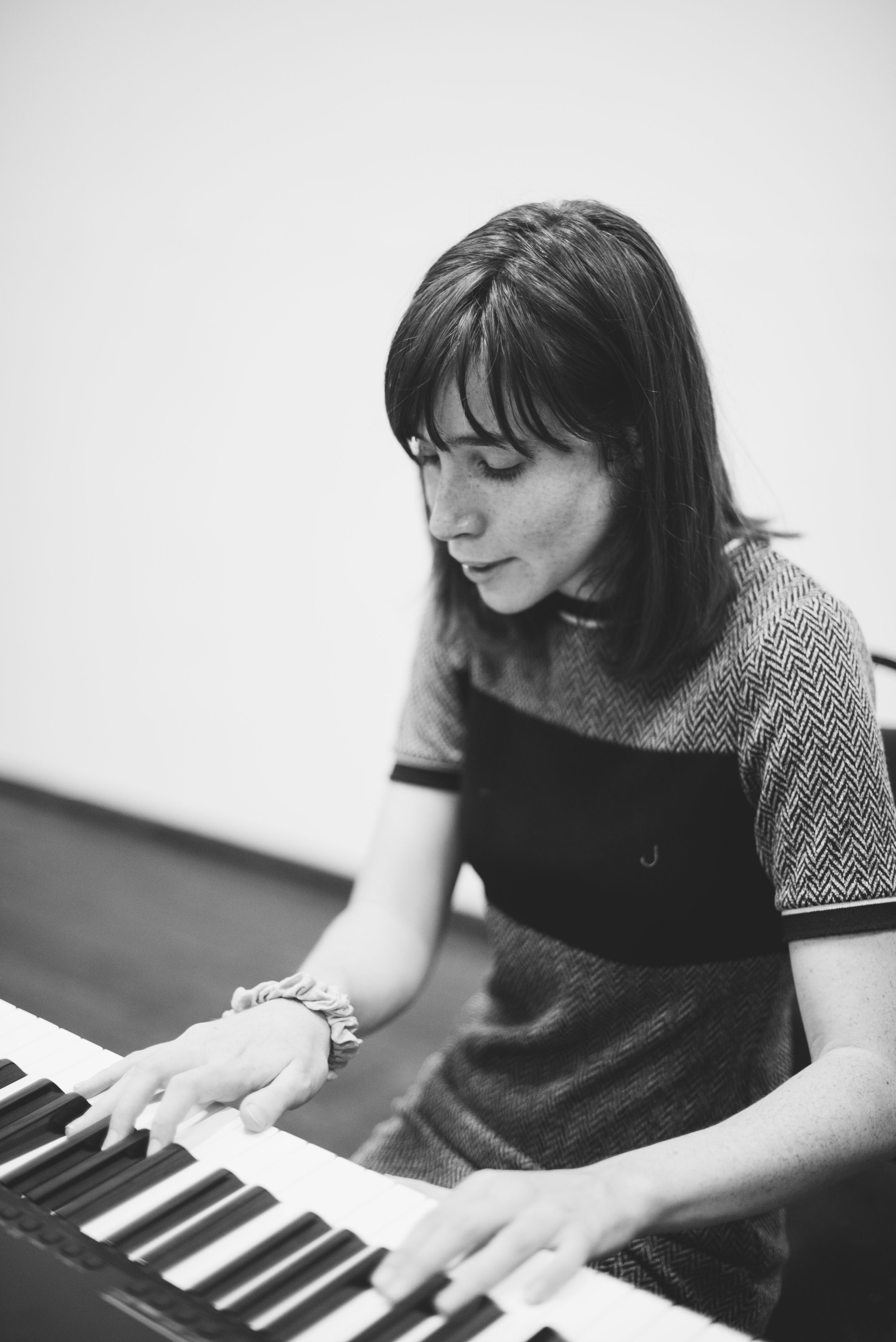 I assume there will be music in the play, as it is largely about songwriting?
G: Yes, I think there are eight songs in it. I've got a piano on stage. Sometimes I tell the story; sometimes I let my songs tell it. It's a multifaceted kind of approach to storytelling, with music interspersed throughout the show.
As a budding singer-songwriter, have you recorded any of your songs?
G: Not really, I kind of started doing music just for myself, and I kind of just did it in my living room, and then eventually I kind of started doing a few little open mics here and there. Now that I've done that, and my confidence has grown, I think I really do want to get into recording. But I was always kind of scared that my music wasn't good enough; that what I was saying was too personal to put out there. But I think by eventually doing it, I'm growing my own confidence and finding strength in recording my music.
What genre would you describe your music as?
I think the genre is kind of like, folk-pop I guess? It's very singer-songwriter, so it's very stripped back, with simple piano and lyrics. For example, the opening song of the play is the title song, "Interrupting a Crisis". It's kind of like a storytelling song about when I was having an anxiety attack and freaking out, this person kind of bumped into me, and asked: "Are you okay?". That small human interaction was enough to bring me back to earth, and be like "Oh, actually, I AM okay." That person kind of interrupted my crisis by reaching out, and that becomes the theme for the whole show: Even though you're going through this huge thing in your life, there's lots of little things in life, these little human interactions can help you feel that you're going to be okay. So that song is kind of like it's trying to be a little bit funny and an exploration of how anxiety can be scary - but it can also be a really human experience that other people will connect with as well.
Obviously, you talk about the power of music in your show. Interestingly enough, there's been a lot of evidence on the therapeutic power of music, and some studies have shown that music can actually be more effective than prescription drugs when it comes to anxiety before surgery, that kind of thing. Why do you think music is so powerful?
G: I think that there's just something powerful about hearing a song that's from someone that you've never met before, but you can still really relate and resonate with the lyrics, and the emotions of the song. It makes you feel like you're not alone - and I think that is one of the most powerful things in music. It's like this beautiful thing that you can be a part of that separates you from the whirlwind that's going on in your head. I write music whenever I'm sad - it's a good way for me to just "switch off" from everything, and I get to this place mentally that's just about this one moment, a moment when I can pour all my imagination and effort into this one song that I'm writing; it kind of just makes those negative emotions fade away.
Do you have any artistic influences on the music you compose, or how you write or structure the play?
G: I think when it comes to the writing and the storytelling, I was totally inspired by Barefaced Stories, which is a storytelling platform that's run at The Bird at the end of every month. People would just get up and tell an eight-minute story about a topic of whatever they want. There's something just so authentic and lovely about watching someone just tell something that's true to them. I think that it's amazing, and I feel incredibly privileged to be able to listen to people's stories like that. So I really kind of wanted to take that, and build it into a show. I think that has inspired a lot of the writing on the show. I'm also working with Andrea Gibbs, who kind of runs that whole program (Barefaced Stories). And musically, I feel like I've always had a really eclectic taste in music. There's a lot of weird influences in there - I think there's a bit of Taylor Swift in there, and a bit of Tim Minchin. I really connect to lyrics and I think that most of my songs are just about the words, and so I hope that people will enjoy that.
Do you have recommendations of any other plays coming up that we need to keep an eye on at The Blue Room Theatre?
G: Yes, I would totally get down and see Tamagotchi Reset and Other Doomsdays. The director of this show, Interrupting a Crisis, Finn O'Branagáin, wrote it. And it's another kind of storytelling show, but I believe it's more theatrical, cause it's based on like, end-of-the-world doomsday scenarios, and they've got like actual actors in, so it's not just one person telling true stories from their lives (laughs). I think it's going to be really good. Finn is really an amazing writer and video maker. So, I think that would be definitely one to watch.
For some people, when they think about a "one man/woman show", there's often this misconception out there, that it's just kind of like stand up, where it's just one person talking on stage. Is this the case with Interrupting a Crisis? If not, how do you make your show more accessible a more "general" audience?
Yeah, I think there's a lot of different ways which we've tried to evolve the storytelling so that it's not really just a "stand and deliver" kind of show. We've got this incredible designer Clare Testoni working on the show, and she's created these hand-made animations, so that it's projected all over the stage. The stage itself is sort of cut up into these fragments - so there are these black and white sections on set, and the projections scatter across the stage, to kind of create the feeling of what anxiety. Then we've got a giant disco ball that's been smashed in the center of the stage. What we're trying to do with this show, is not to just make it a really authentic genuine experience, even though the stories I tell are all true; we're trying to heighten it and make it a theatrical experience worthy of our theatre space, The Blue Room Theatre. It's the kind of storytelling that flows through scenes of the settings and characters in my life. I don't think it will feel like a static one-person show. I wanted to create a visual experience of what anxiety feels like - filled with music, performance, and animation. So I hope that makes it a little bit more exciting than just me standing on stage with a mic.
If there's one thing you want people to take away from your play, what would it be?
I think my message is that we should all feel valid in asking for help. You should never be afraid of speaking out about what you're going through, even if you tell your doctor, if you tell a friend, or your mom, or put it in a song, or even just write about it on paper. There's real power in taking the feelings that you're going through and putting them out into the world, because you'll find that you're not alone. I think that's what I'm trying to celebrate with the show, that talking about a crisis you are going through is one of the best things you can do, and know that there is always help out there.
"Interrupting A Crisis" is currently showing as part of the Subiaco Theatre Festival
For more questions about anxiety and mental health, check out Headspace. If you're worried about someone and feel urgent professional support is needed, contact your local health professional or the agencies listed here.