LIFESTYLE NATION: A HEALTH AND WELLNESS IMMERSION AT MARUIA HOT SPRINGS
As part of our Isolated Nation tour of New Zealand, we stopped off for a 72 hour soak at Maruia Hot Springs. Maruia Hot Springs is like heaven on Earth in the South Island of New Zealand.
When planning our tour of the South Island, we wanted to strike a balance between adventure and relaxation. After spending a significant amount of time in cities and towns in the North Island, we were keen to switch off and relax in the mountains of the Hanmer/Maruia area.
Upon our arrival, the co-owner of Maruia Hot Springs, Kim Hamilton took some time to explain the cultural significance of the area. The property is situated in the Lewis Pass National Reserve and is one of its kind, surrounded by native trees, soaring mountains and singing birds. In New Zealand's native language, Maori, Maruia aptly translates to shelter or haven.
The site was a stopping place for travelling Maori traders who were traversing Lewis Pass to access greater New Zealand. The springs were used by the Maori to recuperate and rejuvenate on their grand journeys.
In the late 1800s, European settlers built thermal health and rehabilitation bath houses. The surrounding buildings were destroyed by fire in 1968, and there have been numerous iterations including 2 years as a Japanese spa house until it reached the hands of its current owners who are focussed on wellness and mindfulness.
The hot springs are located just off a state highway 7, Lewis Pass, a major highway that goes east to west across the south island. It is a beautiful drive through native forest. During our bathing we met many local Kiwis who were using the springs as zen-stye pit stop on the way to cities like Nelson and Christchurch. Some travellers can chose to camp on site or spend the night in one of 20 rooms available. Others simply use the springs for a couple of hours and dine in the restaurant before moving onto their next destination.
We stayed one night in an Airbnb located up the road from the Springs. The Airbnb cottage is owned by Kim and her partner, and was a perfect base to use for our hiking adventures in between bathing. The house is located 10 minutes from a popular hike through Lake Daniels which is suitable for people of all ages and abilities. We enjoyed hiking a number of tracks signposted along the highway. These included:
Lewis Pass tops track

Lake Stream track

Lake Daniels track

Maruia loop track

St James walkway loop track
We spent the next night at the Springs in a superior room. The room was equipped with robes, teas, coffees and heaps of information on the dos and don'ts of bathing in the hot springs. Our room overlooked the gardens leading to the hot springs.
As to the hot springs themselves? What can we say… The springs are open 24 hours for overnight guests. The water source is from a natural thermal spring which rises to the surface under its own pressure at a temperature of 54 degrees celsius. The water is then mixed with cold spring water to a range between 38 and 43 degrees celsius. The water that surfaces in the springs is from deep within the earth and is over 100 years old.
Hot springs are unique in that they have a high mineral content as a result of the process of it rising from beneath the earth's surface. The springs often have a distinct and unusual colour along with medicinally beneficial algae which is similar to superfoods such as spirulina. The algae contains essential nutrients, vitamins and antioxidants which is great to rub on the skin. Some of the key health benefits of the springs include:
High magnesium content which assists with blood pressure and eliminating toxins;

Iron which assists with stress, fatigue and skin tone;

Bicarbonate which improves blood circulation;

Sulphur which promotes metabolism and skin health;

Boron which builds muscle mass and strengthens bones;

Natural salts which alleviates symptoms of arthritis, and stimulates the body's lymphatic system;

Potassium which eliminates toxins and promotes healthy skin;

Calcium which strengthens bones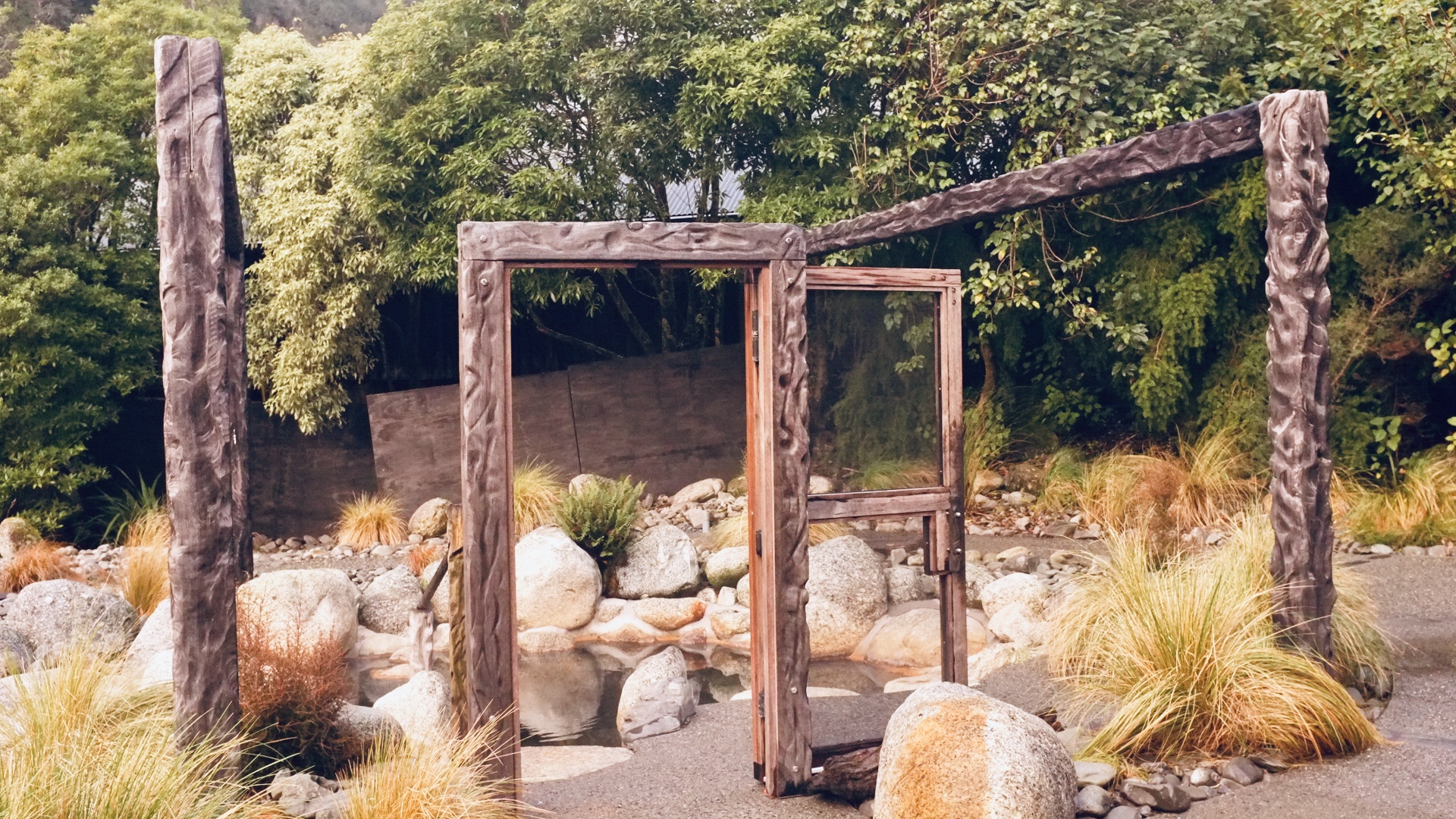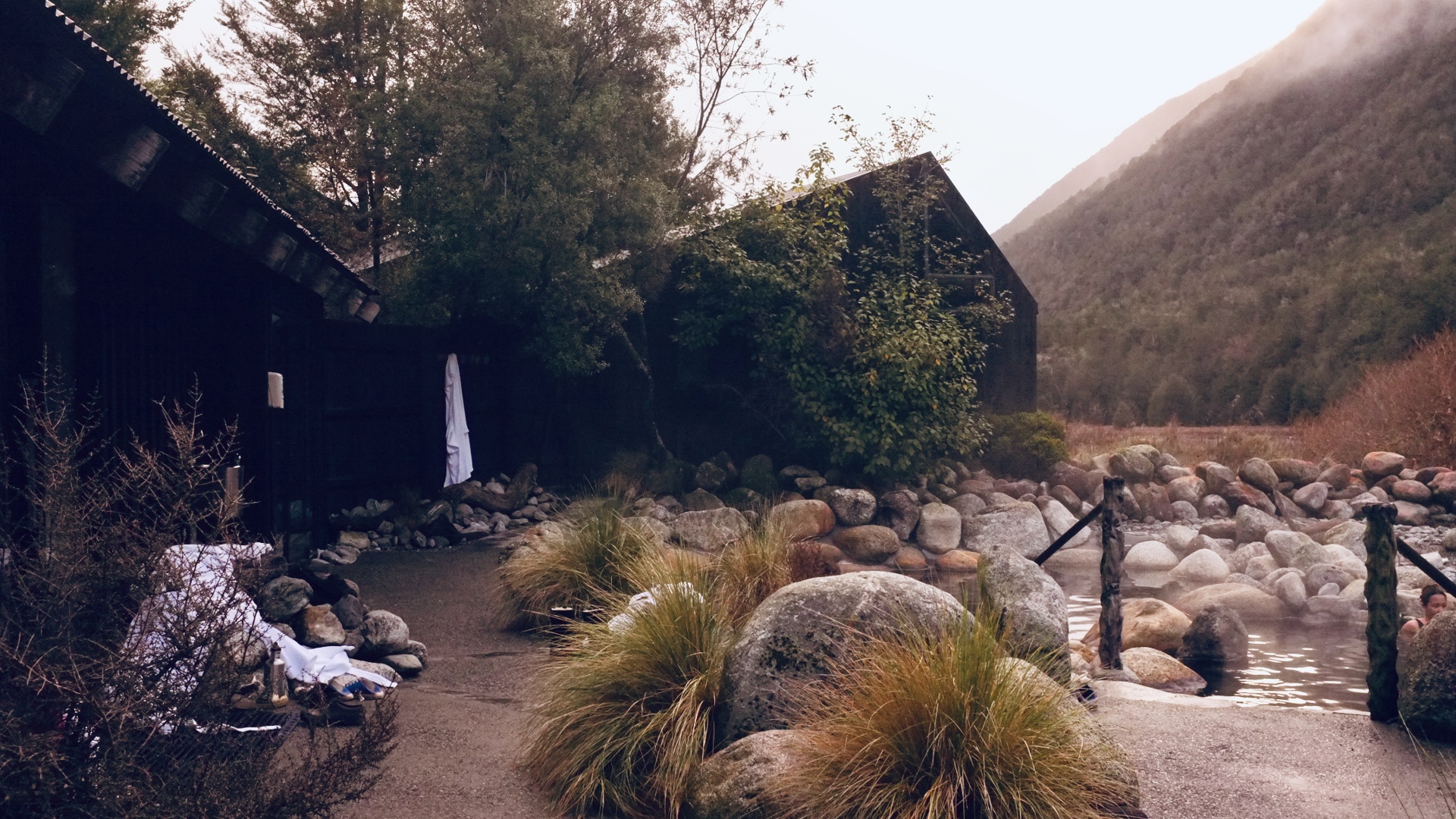 Sitting in the springs evokes an intense feeling of relaxation and is also rich in the above remedial benefits. After my sessions in the hot pools I noticed I was less stressed, my muscles were less fatigued, my skin looked better and I slept like a baby. If you are up for a mental challenge then nothing beats the euphoric feeling of jumping into a freezing cold plunge pool, and then re-entering the 40 degree hot springs. This feeling is not just beneficial for the willpower of the mind, but also has proven benefits for the parasympathetic nervous system. The springs are naturally the major draw cards of the eco resort, but guests may also choose to use a combination of the infrared sauna, dry sauna, thermal showers, steam room, yoga studio or indoor pools to align their chakras.
Whichever way you choose to use these amazing facilities, there is no doubt you will be leaving much more relaxed and cleansed for the rest of your travels. One of my favourite aspects of the springs was the total absence of phone and internet connectivity. Lucky for me this meant that my boyfriend was totally immersed in the experience and took 0 x business calls.
I also enjoyed consuming the drinking water which was sourced from the same mountains that form the Southern Alps. The spring water is surrounded by untouched NZ Forrest, away from agriculture and urban influences. This source also ensures that the resort is self-sustaining by generating its own hydro-power and very much #offthegrid. The high rainfall in the area recharges the spring regularly, providing very pure alkaline water. Alkaline water balances the bodies' acidity and promotes hydration. DRINK MORE WATER!
Hydrate, relax and transform at this insanely beautiful resort. It is the perfect place to escape routine, breathe deeply, unwind, switch off and relax. It is one in a million and an absolute must do on your journey through the South Island of NZ.
Click here to book Kim's Maruia Springs airbnb cottage, and/or an experience at the amazing Hot Springs.